Election day in Iraq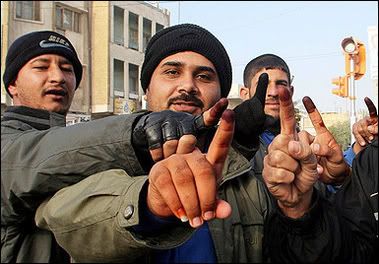 I'm getting behinder and behinder every day it seems like. Other than this post I don't have anything to add to the excellent coverage elsewhere in the sphere, but I want to at least point out some "don't miss these" posts:
***
Update: Don't miss All My adult Family In Iraq voted today
Posted by Bill Faith on December 15, 2005 at 11:17 PM | Permalink
---
TrackBack
---
Listed below are links to weblogs that reference Election day in Iraq:
---
---
Comments
---
Note: I hate to have to do it but I'm turning on comment and trackback moderation. If you post a legitimate trackback or comment I'll do my best not to be too slow about approving it. If the only reason you're here is to advertise your porn, music, or penis enhancement site you can kiss my sweet ass.

---
The comments to this entry are closed.